On Sunday 8th October 2017, a team of five from The MGroup took part in the Oxford Half Marathon. This year, Max Hazell, Steve Basham, John Ayres, John-Paul Cleaver and Ollie Butt represented the firm at the event, raising funds for SeeSaw, a charity set up to help bereaved children in Oxfordshire.
This year's marathon saw a record number of people take part with an impressive 8,357 runners making their way around the 13.1 mile course – a superb route taking in the iconic Oxfordshire scenery.
According to Jane Elliott, Fundraiser for SeeSaw: "A fantastic team from The MGroup took part in the Oxford Half Marathon raising vital funds for SeeSaw this year.  It was a perfect day for running and everyone completed it in fast times and great style.  We are hugely grateful to The MGroup for their continued valuable support which makes a real difference to the lives of bereaved children and young people in Oxfordshire."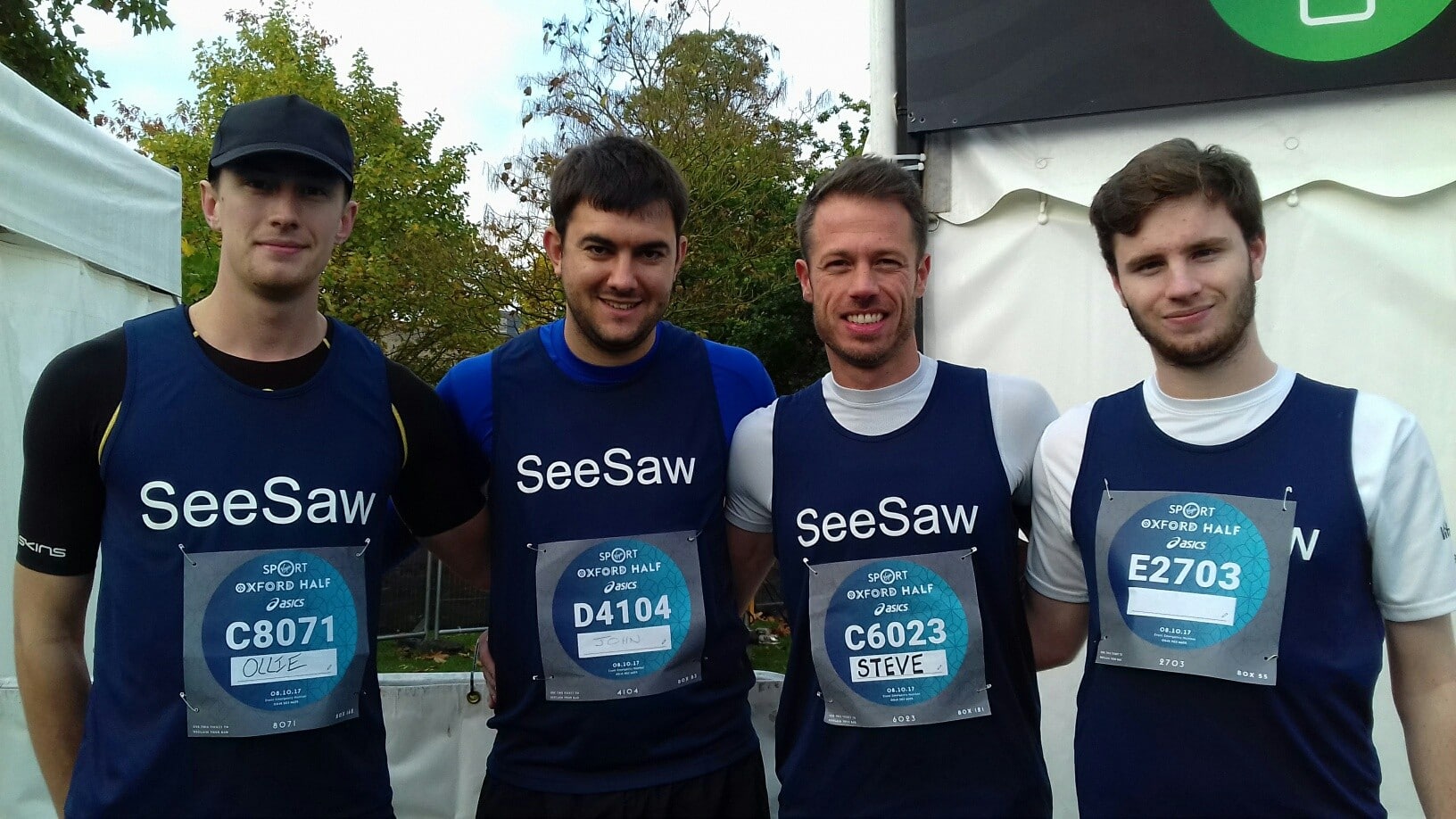 Team pre-race
The MGroup are strong supporters of SeeSaw and take pride in running for the charity. This was Steve Basham's fourth marathon whom commented: "The Oxford half marathon is a fantastic local event that we love being involved in. It also gives us the opportunity to support the amazing charity SeeSaw."
Taking home the top spot was Joe Morewood who completed the course in 1:07:52. Our team put in a fantastic effort with finishing times ranging from 1 hour 39 minutes to 2 hours 9 minutes. Everyone should be very proud of their achievements. Thank you to all who showed up to support the race and also for all the kind donations.
To sponsor the runners that took part, you can donate here.