When The MGroup gets behind a good cause, we put fears and lack of endurance skills aside, jump on our bikes and race to show our support. This year, our team have donned the lycra not once or twice but thrice to get behind one of our chosen charities to raise much needed and much-deserved funds to support their work.  

Racing the Diameter of Pluto for SeeSaw 
For one of our favourite charities, SeeSaw, this year had us very literally on our feet, racing the length of other worlds to get behind bereaved children and their families. 
No one easily endures the loss of a loved one. For children, loss is particularly confusing and traumatic. The experience of witnessing a loved one with a terminal illness has the added torture of experiencing that loss in slow motion. SeeSaw offers specialist support for children suffering from this experience. 
Via age-appropriate and timely support, the work done at SeeSaw helps to reduce the psychological, emotional and mental health consequences of grief. Their support gives children and young people guidance so that they can accept and understand their loss and look toward the future with renewed hope. 
Understanding the power of this cause, one of our team members nominated SeeSaw as a charity The MGroup should get behind. And we were quick to jump in and show our support. 
2376,6km walk and ride – March 2021
At the beginning of 2021, a number of team members put their hands up to get some serious miles — the diameter of Pluto — to raise £1000 for SeeSaw. For those who don't remember science class, Pluto has a diameter of 2376,6km, and we took on the challenge of walking, running and biking this exhausting distance.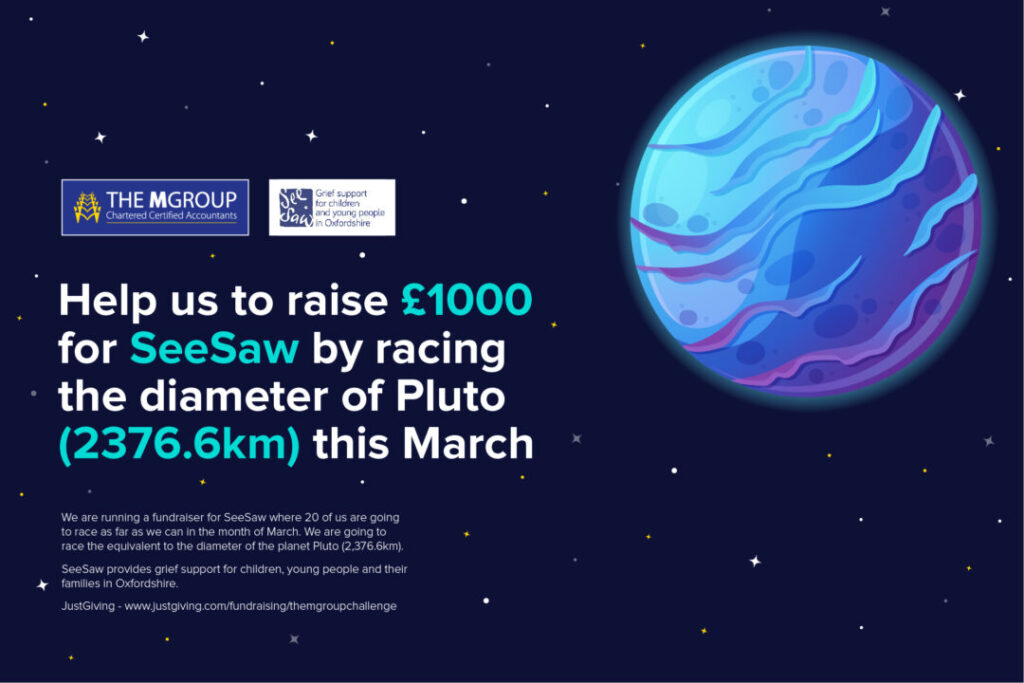 Putting in the hours of training, donning lycra and completing the course, we reached our £1000 goal, proud to be able to contribute to the truly inspiring work done by the SeeSaw team. 
Bike Oxford – July 2021
Despite the training and fitness achieved for the race around Pluto, our team would still be considered novice cyclists, but where we lack experience, we make up for it in passion. So three of our team members, Ollie Squire, Darren Green and Ollie Butt, got on their bikes and cycled a 50-mile loop for Bike Oxford 2021 to raise additional funds for SeeSaw.
Although the event itself is done and dusted, our JustGiving page is still up and able to take donations which will go directly to the team at SeeSaw. Donate here.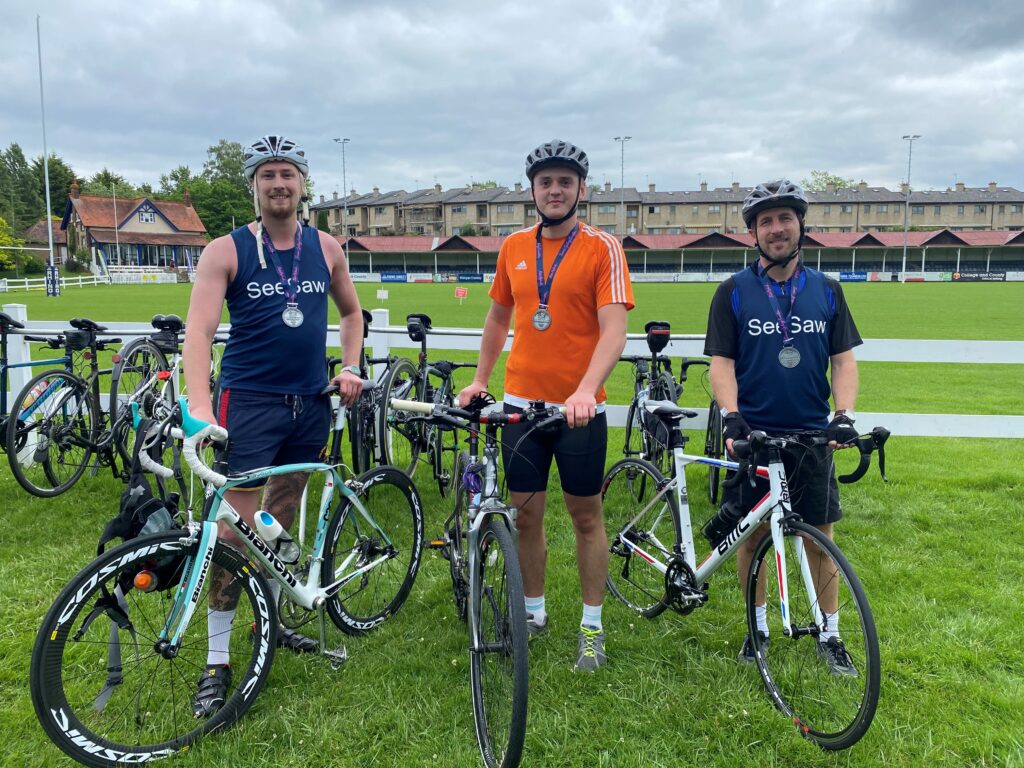 Oxford Half Marathon – October 2021
On the 17th of October, our team stretched out our hamstrings and set about running through a challenging half marathon in support of SeeSaw, securing generous donations from supporters as well as our internal team to go directly to the support of those in need. 
When it comes to our chosen charities, the team at The MGroup are willing to race around planets, ride bikes with the best of them and pound our feet on the pavement to reach our money raising goals. To learn how you can support our fundraising efforts, get in touch with our team today.