Following an extremely popular first edition of The MGroup Business Club monthly webinar with Helen Joy of People Spark — on the topic of the post-pandemic workforce –, we are delighted to announce the next event, coming on the 17th of September.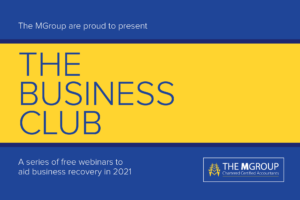 Talking on the theme of Sales and Marketing is Nick Hughes of Dynamic Coach, a sales coaching specialist and Jon Ellard, the Director of Ellard Outloud, an Oxfordshire based digital marketing consultancy. Jon and Nick are two of the region's leaders in sales and marketing, collaborating to bring event attendees a powerful webinar session that will help businesses to bolster their sales and marketing efforts. 
Although the specifics of the webinar content are under lock and key until the event, we can say that September's webinar is designed to challenge businesses in their processes. Sales and marketing take up the core of the theme, but Jon and Nick are both holistic in their work, understanding that each action ripples throughout the business. 
Sales and Marketing webinar 17th of September 
After a challenging 18 months, businesses have had to evolve and diversify in response to "the new normal." Discussing diversification, the evolution of services and offerings, Jon and Nick also look at how to communicate new directions with customers and clients and how to implement these changes internally.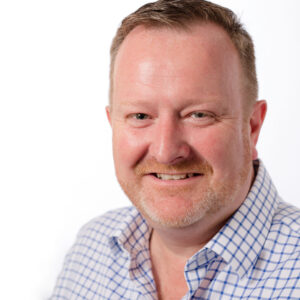 In-house adaptation requires auditing, reviews of strategies and activities, and assessments to re-evaluate the distribution of budgets against new activities. Without effective planning of sales and marketing activities and how this impacts budgets, these activities can fall short. Nick and Jon can help you to plan your activities, and The MGroup can support you in business accounting should you need help with budgets, cash flow and working capital management.
As previous attendees know, each of these events is entirely unique, and there is no background required to participate. All are welcome, whether you've been to previous events or this is the first you've heard about the Business Club Webinars. 
About the Business Club Webinars
Starting in February 2021, our team at The MGroup started running a series of events on the topic of Planning and Recovery with Nick Hughes at Dynamic Coach. This series ran each month until June, after which we knew we had to keep something going.  
Working with business leaders throughout Oxfordshire, The MGroup was in a unique position to facilitate knowledge sharing events that support the business community with the business community's help. 
Together with leaders like Helen Joy of People Spark, Jon Ellard, Nick Hughes and the numerous other hosts scheduled in the months to come, the Business Club Webinar was born. In July, it began in its current format and is now an indefinitely running monthly event for the business community, run by the business community, specifically relevant to Oxfordshire locals.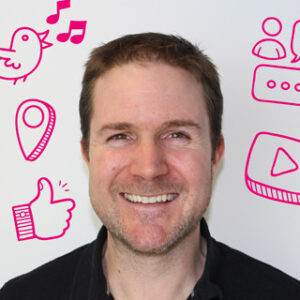 Running every month on the third Friday of every month, for just 45 minutes, businesses can tune in and absorb powerful insights practical to adopt and implement straight away.
For the full 2021 calendar of hosts and topics, click here. 
These webinars are free and suited to anyone in the Oxfordshire business community.
To register for the event in September, please e-mail: j.watts@themgroup.co.uk and be sure to spread the word amongst your colleagues and peers. 
For all your business accounting needs, The MGroup Oxfordshire accountants are at the ready to help you step forward and thrive.