Once upon a time setting up a business used to be a journey intended to last a lifetime and be passed down to generations. Today, many business owners go in with the ultimate goal of selling. Others sit somewhere in between. Naturally, the experience and goals of business owners are highly individual. The motivations for launching are equally as diverse as the reasons one will eventually decide to exit. 
No matter how an exit comes about – through goals achieved or an era reaching its close – support and guidance ensure you move through it with no regrets. 
How to exit your business with no regrets
Whichever route you choose, the path to select one and execute against it is largely the same.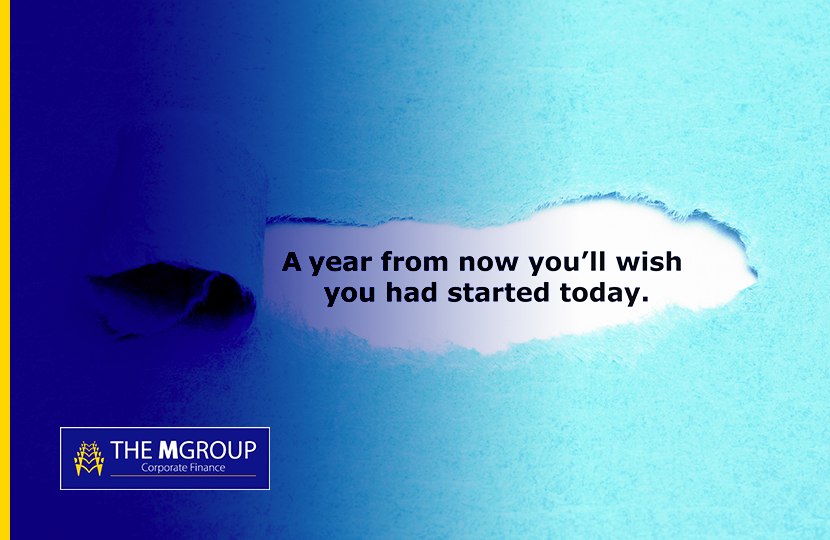 Assess your options
Naturally, it will take time and consideration to determine the best steps forward. The options need to be thoroughly assessed to make informed, financially savvy decisions, and it's advised that you do this with a professional. 
You need to assess: 
The value of the business

Financial and legal status

Anything that needs to be fixed to make the business more appealing

Suitable buyers/selling strategy

Your exit goals – do you want to make as much out of the sale as possible? Do you want the business to continue and keep your staff? How long are you prepared to wait to achieve the right outcome? 

Which option, with all things considered, will be most profitable. 
Essentially, with every moving piece or new consideration, you want an assessment done to see what that step could achieve for you. All of this will need to be collected to give a comprehensive overview of your options to make the most informed decision about how to move forward.  
Determine your strategy
How you wish to sell, or who you wish to sell to, will determine what you need to do to prepare the business for sale. Unfortunately, that means you have to form a relatively concrete plan from early on. Failing to have a firm strategy can risk time and money doing activities that take you in the wrong direction. 
For example, one common preparation before a sale is to work on your business profile, ensuring that your business is attractive to potential buyers. If you did this and then later decided to sell off the business assets rather than selling the business, that would have been a lot of time and money spent on activities that weren't necessary. 
Strategies can change, but you want to reduce the likelihood of that happening to prevent financial loss in the process. Each of these steps are mission-critical. Without the assessments, you can't make informed decisions on your strategy. 
Prepare the business for sale
If you do want to sell to someone to take over the business, you will need to address any legal or financial issues and work on the profile of your business, as well as how it is run internally. If you plan to sell off assets, you will need to do a stocktake of what is included and categorise it ahead of the valuations. 
Perform valuations
Business valuations should always be done by an expert with business exit experience, like us here at The MGroup. In this step, the business will be valued based on cash flow, revenues and profits, potential synergies, industry sector, and physical and non-physical assets. This information forms the basis of what is presented to potential buyers. 
Engage buyers
This is two-pronged. First, you need to find potential buyers, and then you need to negotiate with them. This is, again, best done by corporate finance professionals to ensure these interactions are as productive and thorough as possible. Your exit consultants will put together a comprehensive sales package tailored to the type of buyers you are seeking, and they will carefully control confidential talks to work toward a sale. They will also negotiate on your behalf to fight for the best outcome.
Close the deal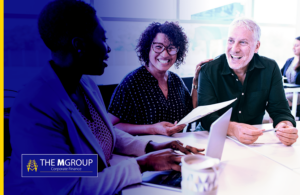 Once an offer is made, there is a 60 to 90 day period of due diligence when the buyer will put all of your claims under scrutiny. During this process, your financial advisor can point them to the information that confirms XYZ information, answers questions about finances and tax and ensures this period of due diligence runs through smoothly. This period would typically include a legal professional, also, to cover any questions that may need to be addressed on that side. 
Once complete, the sale is closed, and you're free to move into retirement or take on your next venture.
Work With the Exit Board
Working in partnership with you and your business, our team at The MGroup have designed a comprehensive exit solution, the Exit Board, to identify your goals, assess the exit options and build an exit strategy that gets you what you want. This is done in three parts: 
Assessment:

assess the business status, inc. legal and financial reviews and assess market demand, valuations and exit options

Growth:

introduce necessary changes to enhance the value, legal and financial situation and future attractiveness to the market

Exit:

project manage the selected exit strategy, including collaboration with other skilled professionals to assist and execute the process. 
Contact The MGroup today to discuss how we can get you the exit goals you desire.