The Smurfs Tour Le Touquet – for TWIN TOWN 2018!
"SpecialEffect are incredibly grateful to have the support of the M Group, their support with the Twin Town Challenge and in many other ways really have helped us to raise vital funds and awareness that in turn help us to help many more young people with disabilities" – Nick Streeter

For the second time a number of The MGroup team took part in the Twin Town Challenge, a charity car rally to Le Touquet, which is twinned with Witney, where the firm is now well established in it's new office.
On Friday 25th May 2018, one hundred cars costing less than £500 left from Blenheim Palace in Oxfordshire and headed to Le Touquet in Northern France on the Twin Town Challenge 2018.  Over the Spring Bank Holiday weekend, the teams will complete a number of fun points based challenges to raise money for Charlbury-based charity SpecialEffect.
Partner Peter Smith said "we are looking forward to once again being part of a great fund raising weekend with other members of the Witney business community."
Teams all have a fancy dress theme and The MGroup's is Smurf-based this year with the slogan "because we're Smurf it".  This year's team was made up of Peter and fellow Partner Darren Green, Ian Walker who heads up the firm's Business Development, George Tattersall and Steve Basham who both trained and qualified with The MGroup.
The Twin Town Challenge is organised by Brendan Cross, who is MD of STL Communications and a SpecialEffect Vice President.  In advance of the weekend, Brendon said "The sight of 100 cars, 400 people in movie-themed fancy dress, not to mention over 50 volunteers, as they head off to France will be quite a sight to behold.  We have a fabulous programme of events in and around Le Touquet including a day at Abbeville circuit and a street party with live bands in the middle of Le Touquet."
All costs of the event have been covered by sponsorship, which means that every pound paid in entry fees as well as the fundraising by the teams goes straight to the charity SpecialEffect.  The Twin Town Challenge has been a real game changer for SpecialEffect.  Most importantly, the charity has already benefited from the £500,000 raised by the Twin Town Challenge in 2014 & 2016 but this escalated as the contacts made on the Twin Town Challenge brought wider gains, as Dr Mick Donegan, founder and CEO of SpecialEffect, explains:
"The legacy of each Twin Town Challenge always continues to blossom long after the event itself.  We are entirely dependent on donations to carry on our work, so events like this are our lifeblood.  We cannot thank the organisers and the Twin Town community enough for their passion and generosity."
Funds from the Twin Town events have been crucial in enabling SpecialEffect to establish a games room for people with disabilities to visit, to buy new vehicles and to take on more specialist staff to meet the rapidly growing demand for their support and services.
To donate and help support SpecialEffect, please visit our fundraising page https://mydonate.bt.com/fundraisers/themgrouppartnership. This will remain open for donations until the end of August 2018.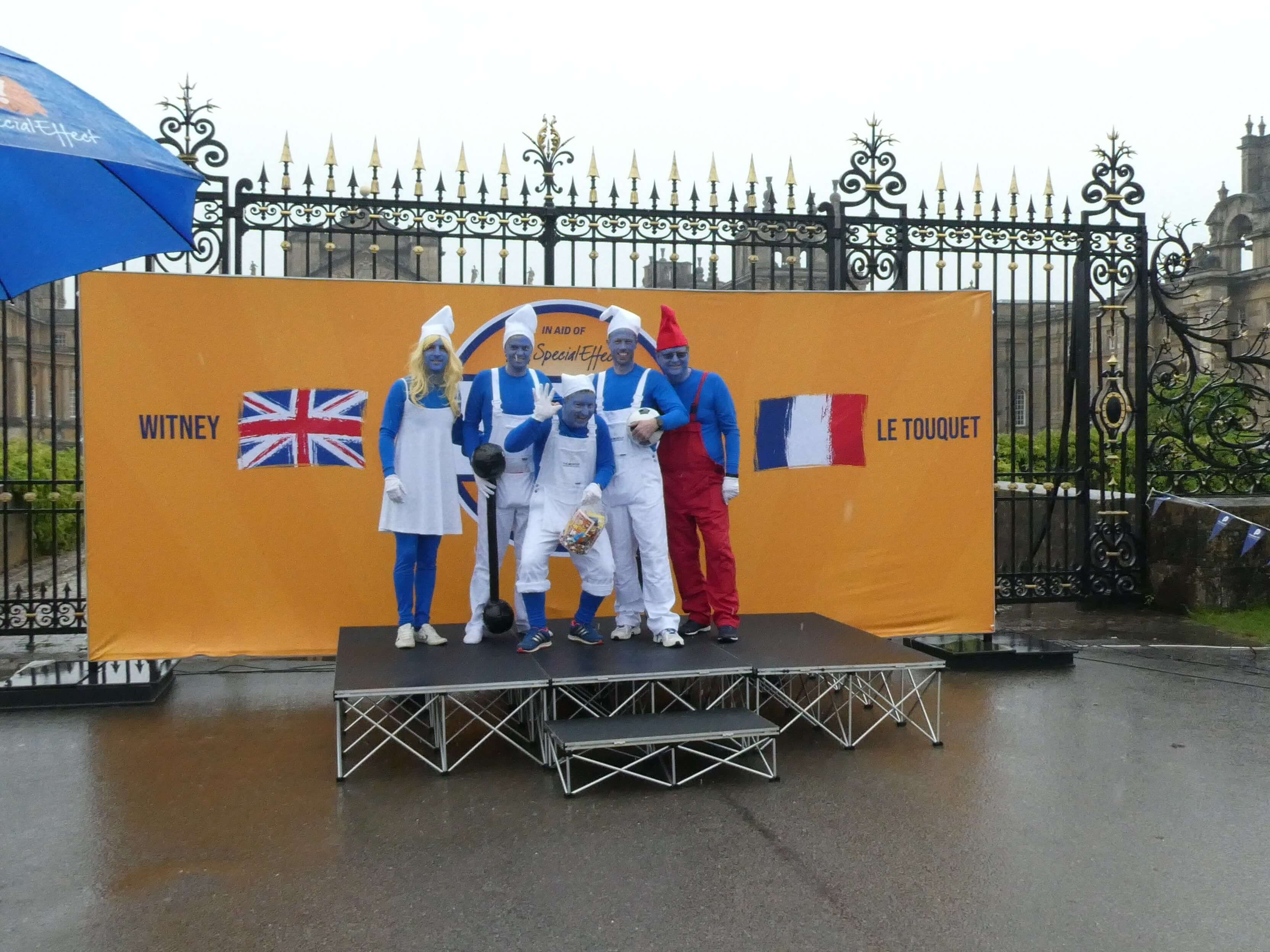 GET IN TOUCH
We are efficient and friendly advisers and are always happy to advise you on any business matters.
TESTIMONIALS
"Without a doubt, I recommend speaking with The MGroup. They are very knowledgeable, very understanding, have a good feel for our business and accommodate us quickly when we need help. We frequently get approaches from other accountancy firms and I tell them that we have no need to look elsewhere as everything is catered for very efficiently by Peter Smith and his team. I couldn't fault them."
Peter Mace, Managing Director, TT Concrete
"We have been working with The MGroup for over ten years and have formed an excellent working relationship where both parties enjoy the benefits of each other's expertise. We have always found The MGroup's staff to be professional, courteous and attentive and would not hesitate to recommend their services."
R Rosser, Chief Executive The In Oxford Group
"Fortunately, when we were ready to expand our company to the UK we were referred to The MGroup. As a North America based enterprise we had little knowledge of UK business and tax matters. The MGroup helped us with everything from compliance and payroll regulations to establishing a banking relationship. The staff members are very responsive and we continue to rely on their support as our UK operations grow."
Laurie Diaz, V.P. Corporate Controller, Yardi Systems
"Mark has given me excellent Corporate Finance advice and support for 3 years and I would thoroughly recommend him. He is very tenacious in finding suitable companies to acquire and then good at negotiating and putting deals together, including the all important funding. He is also very innovative in finding solutions to issues arising along the way."
Mark Swaby is a Management Buy In client
"I used The MGroup for the first time to buy another Drainage Company to add services & coverage to my own. Mark and his team give a top rate service from start to end and we achieved the purchase within 5 months – good honest, knowledgeable advice from people who know their stuff."
"The entire, sometimes daunting, process ran on rails from concept to completion thanks to the professionalism of The MGroup."
Stewart Betts, Director, Houlihan & Co Ltd
"We moved to The MGroup as our business had grown from a small to medium sized one and we needed more comprehensive support on all accountancy matters and detailed support with our SAGE systems. We have been really pleased with the service we have received from The MGroup and wouldn't hesitate to recommend them to other businesses looking for an all round accountancy service."
Sarah Steel, The Old Station Nursery Ltd
We're pleased to announce that The MGroup will be sponsoring Oxfordshire based charity, SeeSaw, at their inaugural Gold Medal networking event. The event is so named as it is to include a motivational talk from Olympic Gold medal winning rower, Greg Searle MBE, whom...
read more