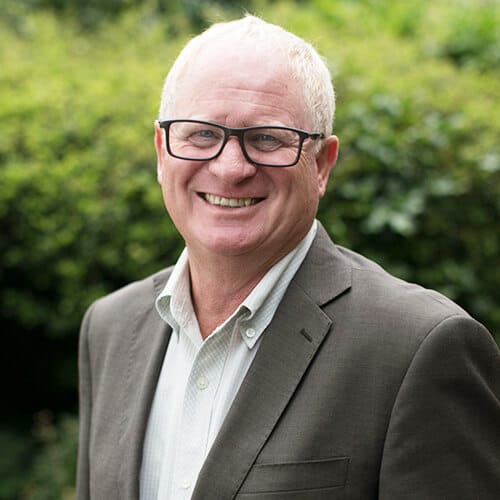 Richard Clayton FCCA
Partner
In 1984 Richard became the youngest ever partner at The MGroup at the age of 27, and is now the longest serving partner. Richard is a true team player, having been a prominent local footballer in his early years. He very much brings the team ethos to The MGroup who like to work as an integral part of their client teams. Richard qualified in 1982 and has worked with many of his clients for decades, evidence of the excellent service provided by both Richard and the firm.
Richard is proud of the exceptional reputation The MGroup has. He continues to develop new strategies and explore improvements to the services they provide and remains highly ambitious and committed.
Outside of work Richard enjoys golf, football, spending time with his family and the very occasional glass of wine (normally accompanied by too much food!).
He has a depth of knowledge and experience in all areas of the construction industry and also deals with most of the firms agricultural clients. Richard also deals with a wide range of other clients which include a substantial number of UK subsidiaries of overseas companies together with a number of high profile local businesses. Richard is a firm believer that the role of a trusted accountant is to provide clients with the best possible advice and support. The client does not always have to follow advice but he believes they must have all options on the table to form a meaningful decision.
Oxford Office: 01865 404705
Witney Office: 01993 848079
Secretary: 01865 404713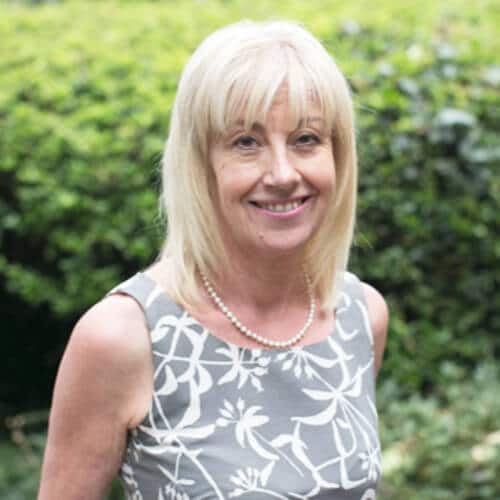 Penny Casterton BA, ACA
Partner
Originally from Oxford, Penny trained as a Chartered Accountant at a National Practice. She then went on to spend time working in industry and taught accountancy in the private sector. She returned to practice by joining The MGroup in 1987 and became a partner in just two years.
Penny is a general practice partner with clients in many different sectors but specialises in forensic accounting work, property, and private clients. Penny believes it to be a privilege to be a part of so many different people's lives, assisting them with their businesses. She enjoys sharing her knowledge with her clients, enabling them to make informed decision for the future, overcome their financial challenges and meet their goals.
The MGroup has a regular program of recruiting trainee accountants and their training is under Penny's guidance. Penny sees working at The MGroup as a transformative experience for staff, turning them into knowledgeable, down to earth, adaptable all-rounders who build strong relationships with clients. She considers these values to be key to the success of the practice and works hard to instill them in all employees.
In her spare time Penny enjoys holidaying anywhere warm, including recent travels to Italy. She regularly visits Somerset, enjoys going to restaurants and is a keen gardener. She is also very proud to be the only female partner at The MGroup.
Oxford Office: 01865 404732
Witney Office: 01993 848075
Secretary: 01865 404717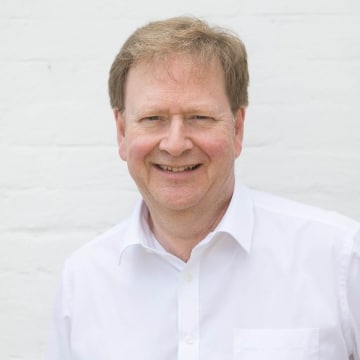 Peter Smith FCCA
Partner
Peter joined The MGroup in 1990 and became a partner in 1996. Originally from Wiltshire, Peter is a member of the Oxford Chamber of Commerce where he has been a Chamber council member for over 20 years.
Helping to provide a complete finance solution to companies is one of Peter's key focus areas. He believes this to be a service that sets the partnership aside from its competitors, alongside The MGroup values and employees.
Peter provides financial mentoring, support with strategy and planning, solutions to increase profitability and improve cash flow, and help with expansion/diversification plans. His specialist interest areas include not-for-profit, healthcare and international organisations.
Peter enjoys the opportunities and challenges he is faced with every day at The MGroup and making a difference to clients' lives. He is also a keen local charity supporter, regularly helping to raise funds and awareness for SeeSaw and SpecialEffect where he is an ambassador.
Outside of work, Peter is a Chelsea Football Club season ticket holder. He likes walking in the local area, especially if there is a pub or café at the end of the walk, and enjoys holidays in Devon, in particular to a secret escape in Dartmouth.
Oxford Office: 01865 404726
Witney Office: 01993 848052
Secretary: 01993 848053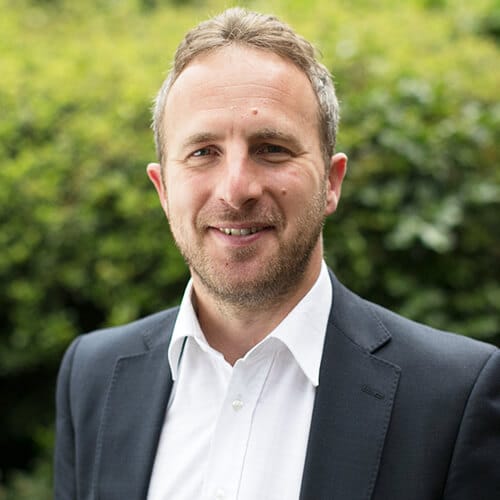 Darren Green BA (Hons), FCCA
Partner
Having grown up in North Oxfordshire, Darren joined The MGroup in 1999 as a trainee, qualified in 2003, and became a partner in 2010. Darren is best known for his ability to 'go the extra mile' for clients; even changing a flat tyre outside the office when it was discovered after a meeting, helping his clients to safely make their way home.
Aside from changing tyres, Darren enjoys helping clients to grow their varied and interesting businesses, and gaining insights into a wide range of sectors. In particular, he likes working within the corporate finance team, assisting with financial projections and due diligence for prospective buyers. Darren enjoys the challenging and pressurized nature of this type of work. Many of his clients are from manufacturing, technology or start-up backgrounds.
In his spare time Darren is a family man and he also enjoys sport, including football, skiing and running.  He has taken part in a 26 mile walk for a cancer charity with colleague Geoff.
Oxford Office: 01865 404709
Witney Office: 01993 848059
Secretary: 01993 848053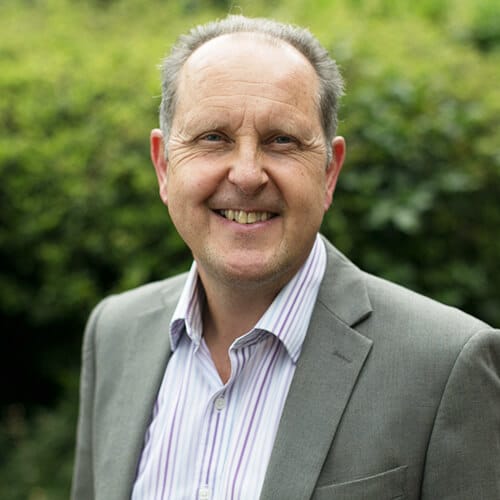 Mark Crossfield ACIB
Corporate Finance Partner
As Head of Corporate Finance, Mark is a qualified banker who brings 30 years of banking and corporate finance raising experience. In 2004, Mark formed a corporate advisory practice which advised on business acquisitions, business sales and the forms of finance raising. He joined The MGroup in 2010 to head up the specialist Corporate Finance unit. He enjoys all sports and regularly swims for charity. His main outside interests are wildlife and walking.
Oxford Office: 01865 404731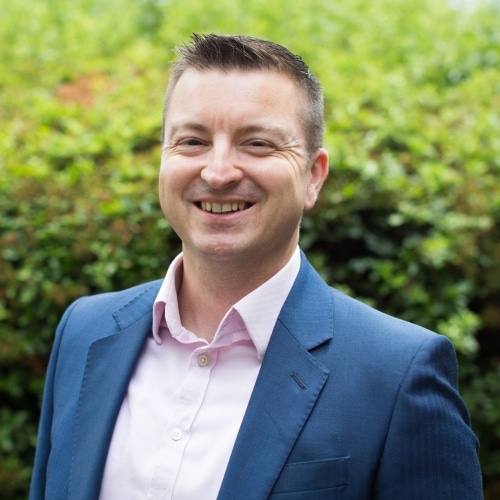 Ian Walker PDipBPM, AIFS
Senior Manager, Corporate Finance
Ian is a qualified corporate banker with over 20 years' experience across all areas of commercial banking. Having worked closely with hundreds of businesses across all industry sectors during his career, Ian has a unique and insightful view across the entire SME business landscape. Since joining The MGroup Corporate Finance team, Ian has used his deep understanding of the funding process and cashflow to help clients with all financial aspects of their businesses. Having personal experience of business purchase, Ian fully understands the emotional path that business owners experience, as they commence, proceed and complete on their business transactions, and can utilise this understanding to assist and support shareholders throughout their own exit journey.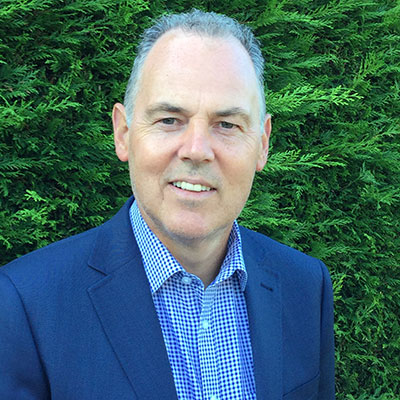 Geoff Pinder BSc (Env. Science)
Senior M&A Advisor
Geoff has operated in the Mergers & Acquisitions and corporate finance arena since 2004. He has held Executive roles leading and managing the performance and productivity of cross functional teams focussed on delivering a high quality service to clients across complex portfolios. Selling a business is a life changing event, and Geoff's passion is working with businesses owners to help them explore the various exit options and strategies available to achieve their objectives, leading to excellent results for all stakeholders. Geoff has been involved in over 500 deals across multiple industry sectors, working predominantly on the sell side of transactions, including sales to strategic buyers, private equity, and MBO's.