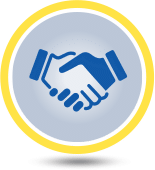 Business Purchase & Exit Strategy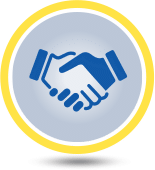 The personal support and range of services to help you when buying or selling a business, or developing strategies for the future preparation for sale of your business.
Buying or selling a business is one of the biggest commercial decisions and challenges you will ever face.
Our 'Business Purchase & Exit' or 'Corporate Finance' team is headed up by Mark Crossfield who is a qualified banker with over 30 years banking and corporate finance raising experience who ran his own corporate advisory practice for 6 years. Mark identified that one key reason a number of businesses weren't concluding a successful sale was because they lacked the technical rigour and support that is required (such as having strong, accurate accounts) Attracted by The MGroup's collaborative way of working, Mark joined The MGroup in 2010 in order to be able to more fully support 'Business Purchase & Exit' services when needed.
Our approach also means that exiting and new business owners can be further supported across the range of business, personal finance and taxation services once a successful deal has concluded.
Businesses are so often sold at under their potential market value, or potential buyers are discouraged from proceeding when they encounter unprepared business owners. We can guide you through the entire preparation for sale process in a calm, confident and approachable manner.
Maybe time isn't on your side and unforeseen circumstances are forcing you to go down this route sooner than you had planned? We will support you to get the best deal possible in the shortest time.
Whether you are in the early stages, or further down the line, our experienced team will explain and advise on your options and how to achieve the very best deal for your business. As you go through the preparation for sale process you may also benefit from improved efficiencies and reduced potential tax liabilities.
Just like preparing your house for sale, there are lots of things that you can do to prepare your business for sale – with the advantage that it makes the business more efficient as you are planning your exit strategy.
As well as financial rigour, we might consider reducing operating costs, due diligence around pinpointing your market position, balancing profit versus capital expenditure for shareholder value and using your financial information to support your management information. If you do this correctly, you can time your sale to properly take advantage of a passing opportunity.
In order to know where to start, a first step might be to undertake a valuation of your business to identify where your true company value lies, the areas for improvement and the nature of your exit strategy. As well as business sales, we support negotiations of Management Buy-ins (MBI), Management Buy-Outs (MBO) and mergers & acquisitions.
From here we will guide you carefully along your chosen preparation for sale route, provide access to an extensive network of potential buyers and supporting professional advisors, help you with a range of funding options and support you until (and after) a successful deal is reached.
The MGroup is a trading name of The MGroup Corporate Finance LLP.
We are efficient and friendly advisers and are always happy to advise you on any business matters.
I am very grateful and happy to be working with the MGroup. Our main contact is Jessica Mason. She has been fantastic to work with. We are a USA based company expanding into the UK. I have absolutely no experience dealing with VAT and other tax laws regarding the UK. Jessica has held my hand every step of the way and explained things and done detective work to help get the job done. There is no way I could manage this business without her help and her guidance. I would highly recommend her and her firm, the MGroup to anyone.
Kristin Garrett-Jarvis, CFO -  InfiniteAloe UK Ltd
"My company was recently introduced to the M Group because we undertook an MBO and they advised us to a successful conclusion. As part of this exercise they undertook due diligence work to show the lender that the deal would be fundable. In my view the standard of their work was excellent and I would recommend them to other potential clients. Many of the bigger professional firms no longer put their client's requirements and interests first, they tell you what can't be done not what can. I am glad to say that M Group are refreshingly different in this respect."
Simon E Hersh, FD – NS Optimum Ltd
"Mr Green has served as the personal tax accountant for my wife and myself since 2013. He has always been diligent and scrupulous in preparing our annual tax returns. He has also dealt efficiently and successfully with the Revenue Service on my behalf, regarding a charitable business account. I am pleased to recommend him wholeheartedly to any potential client."
"Without a doubt, I recommend speaking with The MGroup. They are very knowledgeable, very understanding, have a good feel for our business and accommodate us quickly when we need help. We frequently get approaches from other accountancy firms and I tell them that we have no need to look elsewhere as everything is catered for very efficiently by Peter Smith and his team. I couldn't fault them."
Peter Mace, Managing Director, TT Concrete
"Fortunately, when we were ready to expand our company to the UK we were referred to The MGroup. As a North America based enterprise we had little knowledge of UK business and tax matters. The MGroup helped us with everything from compliance and payroll regulations to establishing a banking relationship. The staff members are very responsive and we continue to rely on their support as our UK operations grow."
Laurie Diaz, V.P. Corporate Controller, Yardi Systems
"Mark has given me excellent Corporate Finance advice and support for 3 years and I would thoroughly recommend him. He is very tenacious in finding suitable companies to acquire and then good at negotiating and putting deals together, including the all important funding. He is also very innovative in finding solutions to issues arising along the way."
Mark Swaby is a Management Buy In client
"I used The MGroup for the first time to buy another Drainage Company to add services & coverage to my own. Mark and his team give a top rate service from start to end and we achieved the purchase within 5 months – good honest, knowledgeable advice from people who know their stuff."
"It is always a pleasure dealing with the M Group as they provide immediate assistance when we need it and are always prepared to go the extra mile to provide an excellent service to their clients. I have no hesitation recommending them and we have been extremely satisfied for many years."
Mr D Rist, Kennington Flooring Limited
""The MGroup have really been there for me and my business through the good times and the more difficult ones. Their advice has always been spot on, and has really helped me to plan ahead and to consider angles on decisions which I might not have thought about otherwise. As well as being admirably clear and straightforward, everyone I have dealt with there has been friendly, patient, and thoughtful, and has really taken the time to get to know my business."
Jessica Harvey-Smith, Debate Chamber Limited
Career development and longevity are a critical factor in job fulfilment. Happy and engaged staff produce better work. And ongoing training and development are not only good for the individual, but they're also great for clients.  Rather than trying to hold senior...
read more