For the seventh year in a row, The MGroup took part in the annual Freeths' Charity Football Tournament, coming out victorious once again. This makes it the second year running and our third tournament win.
This year, we entered two strong sides who, on paper, looked to have a real chance of going all of the way. Unfortunately, things don't always turn out as you would like them to, which we found out when one of our teams failed to reach the knockout stages, after suffering two defeats in their group. This is despite the tremendous spirit shown individually and collectively. Our other team left the group stage with a fantastic record of two wins and two draws, without conceding a single goal.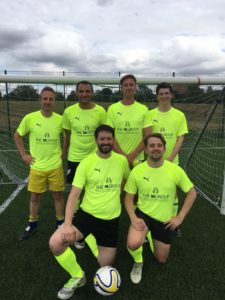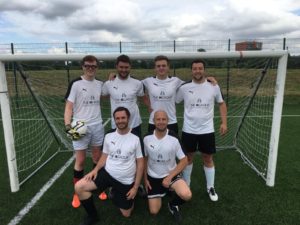 Then, it was the knockouts. The dreaded knockouts. Every football fan knows that this is where the men are separated from the boys and anything can happen. The legs were tired and the final seemed a very long way away but our team had a title to defend and were not going to give in that easily. They stormed through the semi-final with a 2-0 victory, still yet to concede. The players felt unstoppable and had every confidence going into the final.
The wait between the semi-final and final felt like hours, with the legs getting heavier by the second.
Eventually, it was time. The team strode on to the pitch, wearing the MGroup badge with pride and composed themselves once again. They knew it was now or never and that the next 10 minutes would decide their fate. It was a hugely competitive game of end to end football but thankfully The MGroup were much more clinical in their finishing and their defence appeared impenetrable. Then, the final whistle blew…the score line standing at 2-0.
They had done it again and all without conceding a single goal!
The crowds then gathered to see the defending champions lift the trophy and Guy Swain collect his 'Player of the Tournament' medal.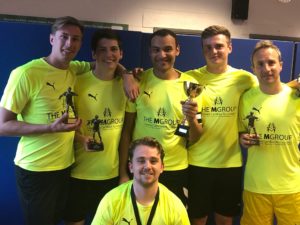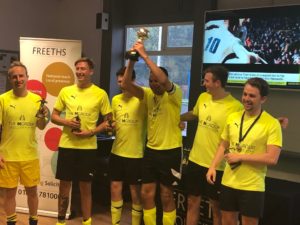 Thoughts now move on to next year and whether we will be able to make it a third year running.